Flavor-fully asked questions
Does my organization need to do anything up front?
No. Hungry Howie's® supplies you with everything you need to start selling Dough Raiser® certificates at no cost.
How many certificates do I have to sell?
A minimum of 100 Dough Raiser certificates must be sold for your first order.
What form of payment does Hungry Howie's® accept for Dough Raiser?
We accept non-profit organization checks, money orders or cashier's checks made payable to Dough Raiser, LLC.. We do not accept cash, credit cards or personal checks.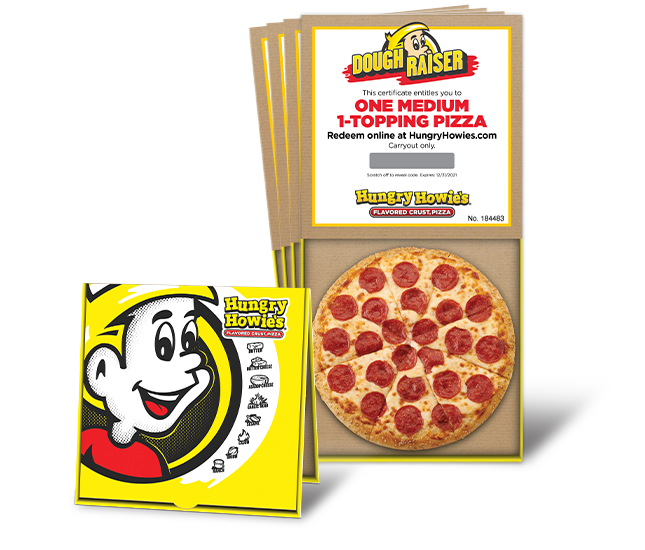 When should we collect the money from customers?
Collect the money for each pizza certificate from your customers as soon as they place an order.
How will the certificates be delivered to us?
We will deliver to the address provided on your certificate order form. There is a flat shipping fee. If you need an order form, please go to the downloads page.
How much are certificates?
They are only $4.00 each. So if you choose to sell them for the recommended price of $8.00, your organization will make a profit of $4.00 on each certificate.